Windows Server 2012 Support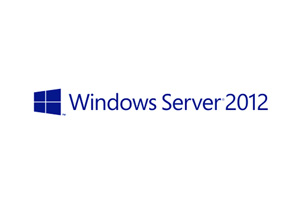 Redefining the server category, Windows Server 2012 Support helps SMBs deliver value to their organizations by enhancing key components such as virtualization, networking, storage, user experience, cloud computing, automation, and more. The solution focuses on 3 key areas - firstly, providing a comprehensive cloud-based platform for your data centers; secondly, it enhances cost savings while increasing overall efficiency; and lastly, it also supports mobile devices and caters to the BYOD (Bring Your Own Device) workforce. Regardless of the project's scale, Windows Server 2012 helps with cloud optimization so that all your organization's unique needs are met.
We at SunTel Technologies Inc. offer all the support necessary for Windows Server 2012 Standard and Datacenter that include:
Server Installation and Consulting Services
Server Updates and Patch Management
Automatic Windows Server 12 Upgrade
Windows 2012 Migration
Server Deployment
Print Server Setup
Server 2012 Licensing
Benefits of Windows Server 2012 Support include:
Two versions of Windows Server (Standard and Datacenter) make management easier for CIOs
Data deduplication which helps eliminate duplicated space by up to 90% across operating system installations - reclaiming hundred of gigabytes, even terabytes
Cortana, Microsoft's new virtual assistant that helps you complete daily tasks such as making calls or scheduling reminders
Diskless boots removes the need of hard disks from servers which streamlines data flow and flexibility while saving money as well
Thanks to the beefed up Hyper-V 3.0, it also doubles as a VMware killer which helps with the data center's full virtualization
Dynamic Access Control which allows for the enforcement of security measures at a domain level to maintain proper network security
For any questions regarding the installation, migration or troubleshooting of Windows Server 2012 Support, feel free to give us a call at 416-479-0505 for further information.